1Deadlyblack21 hours ago
  I've seen level 9 CPU Kazuya's combos.
  They're sick and I love them.
  I seriously hope Sakurai's team doesn't nerf a bot's difficulty.
  20
  2PBandSmelly21 hours ago
  Surprisingly found an infinite in training mode, only to see GIMR found it just hours before I did. It's too specific and difficult to ACTUALLY be used in a match, but still something I noticed. Nair, standing down tilt, and standing backward down tilt are way way WAY too good to be true. Play with it all you can until the inevitable nerfs as strong as smash 4 bayo
  0
  3nessisonett21 hours ago
  Maybe it's a reference to the CPU in the original Tekken. Lord that game is difficult.
  14
  4Ryan_Again21 hours ago
  Fun article, I had no idea, thanks NL!
  4
  5Onion21 hours ago
  I did notice he was a touch harder than usual but I still beat him even at level 9. I hope they don't nerf him, I love it.
  7
  6Noid21 hours ago
  Why haven't they added Level 10 CPUs for the competitive players yet? That seems so obvious.
  4
  7Yosher21 hours ago
  Eh he's easy with Yoshi. He can't handle eggs well.
  5
  8Jmjfrank21 hours ago
  I played a level 9 Kazuya in team gauntlet mode, he was the final fighter of the opposing team. He obliterated my Young Link but I managed to take him down with Zelda. He kept spamming that beam attack from across the stage and I just kept reflecting it back at him, them closer to him with Dins Fire and the Teleport move
  1
  9ModdedInkling21 hours ago
  I've seen some difficult level 9 CPUs, but judging by the gameplay I've watched (I don't have Fighters Pass Vol. 2), Kazuya seems the most difficult yet. I hope they do NOT nerf the CPU, because he presents an opportunity to practice against those insane combos that players will eventually learn to use.
  2
  10HDmumble20 hours ago
  I'm just glad I didn't have to earn him like in the Sephiroth Challenge. That Zero-Suit Samus Metal Gear Spirit is giving me extreme enough PTSD as is.
  0
  11Tourtus19 hours ago
  @HDmumble Having the Gruntilda spirit or Madame Butterfly spirit makes that fight much easier.
  2
  12tabris9519 hours ago
  Haven't had any issues with him yet as DK. 2 stocking him and I'm not even in elite smash
  0
  13LEGEND_MARIOID19 hours ago
  I actually played WITH him and he seem a bit over-powered to me. I did very well with my first few try outs and on the classic mode
  0
  14jbreez0018 hours ago
  I hate the level 9 CPUs because they seem to run away from you a lot unless there's like 3 or more of them to jump you then they wanna go all in… it one of them actually wants to fight I guess I gotta knock him out.
  0
  15NorseGamerTommy18 hours ago
  I found the level 9 Kazuya to be perfectly fine.
  He beat me first, but I managed to beat him the second time around.
  2

  16YoungLink6417 hours ago
  I have never been good at fight high level CPU, but one day I will defeat you Kazuya!
  1
  17the_weakest_link17 hours ago
  And then there's me who can hardly beat a Level 9 CPU at the best of times…
  2
  18Snatcher16 hours ago
  Don't Nerf him please.
  1
  19MegaMari014 hours ago
  I'm a zoner with Belmont so he wasn't that difficult. I play 5 stocks and got him down to 1 stock vs my 4. Now I will say he has a knack for sniping and pulling off lot of up Bs. Very dangerous after 100%.
  2
  20HammerGalladeBro13 hours ago
  Pretty sure I've defeated a Lv.9 Kazuya with Pac-Man and Sonic in a 3-stock 7-minute match.
  0
  21The_Mysteron13 hours ago
  @Noid
  "Why haven't they added Level 10 CPUs for the competitive players yet? That seems so obvious."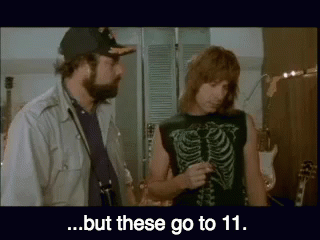 2
  22DaTrashMan13 hours ago
  Mario's cape can handle anything Kazuyaa throws out. No biggie.
  0
  23Jasonmd13 hours ago
  I don't consider myself too good at smash but I almost beat him on my first attempt and actually beat him on my second. I hadn't played since the last dlc character came out and somehow in the first stock I played against him I perfected his first stock playing as kazuya ( he came back to beat me in a 3 stock match so oops). I feel like he is just very good at countering proper play (because my play is in no way proper).
  0
  24inenai10 hours ago
  Please don't nerf him, he's Smash's final boss right now xD
  0
  25Double-L6 hours ago
  @Deadlyblack it's nice to have a challenge even if I will never beat him
  0
  26duffmmann4 hours ago
  In general, the AI in Smash is very impressive. Level 9 is not to be taken lightly regardless if this one is exceptionally strong.
  0
  27duffmmann4 hours ago
  OK, so as a test, I just tried level 9 Kazuya in a 3 stock battle. No items, Final Destination, I played as King Dedede, and I just beat him first try with 2 stock to spare and I only lost my first stock in a sacrifice play that killed us both. And I'm not even a particularly great Smash player, I get by, but I know I'm nothing special lol. So I dunno if I just got lucky or if these people are just exaggerating. (I saved the replay of the battle by the way if this really was a fluke on my part)
  0
  28Franklin11 mins ago
  I beat him quite easily with Dedede.
  0
  Tap here to load 28 comments